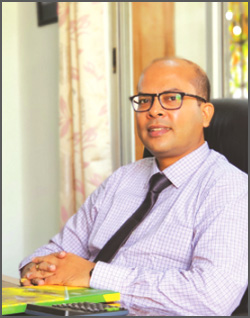 Mr. Rajib Sarma,
Chief Executive Officer
Mr. Rajib Sarma is a Seasoned Credit and Risk underwriting professional with over two decades of experience in financial retailing at leadership roles with various leading Private Banks and NBFCs in India. Expertise and keen understanding of various products ranging from loan against property, home loans, personal loans, business loans, supply chain financing to life insurance Underwriting, with impressive success in end-to-end analysis and appraisal of credit proposals. Industry knowledge and hands-on experience of the MSME segment enabled in the designing of various income and surrogate-based products catering to an all-inclusive clientele. Highly skilled in tracking and identifying frauds, portfolio management, evaluating internal credit control systems, policies and procedures and managing preparation of financial statements and audit reports. Credible strength demonstrated in foundation of start-ups, meeting Regulatory Compliances, Institution of strong Corporate Governance and Secretarial practices and in sound financial planning. Proficient in Legal and Recovery, Identifying stress customers, Strategic Planning and Team Management of various functional departments.
Previous successful stints were with leading entities like BHW Birla Home Finance Ltd, HDFC Bank Ltd, Indiabulls Housing Finance Ltd, Deutsche Postbank Home Finance Ltd, Religare Finvest Ltd, Axis Bank Ltd, Cholamandalam Investment and Finance Co Ltd and Max New York Life Insurance Co Ltd. Successfully launched and set up the credit processes, controls and systems to ensure operational excellence and reduce risk at a startup platform, Loan Saathi, in Delhi and Bangalore during 2016 to 2018 as Vice President (Credit). Earned recognition and accolades in various organizations for booking quality business, creating higher IRR by changing focus in building granular portfolios, flawless due diligence in underwriting, timely detection of frauds, reduction of delinquency ratio and for many other initiatives.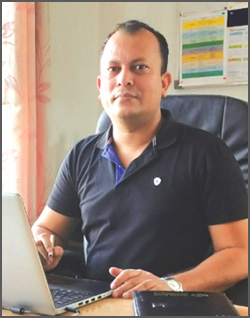 CS. Nitul Boruah
Company Secretary & Compliance Officer
CS. Nitul Boruah is a qualified Company Secretary from the Institute of Company Secretaries of India, New Delhi and holds a Bachelor's degree in Science. He has also received NSE's Certification in Financial Markets (NCFM) Module. He has a corporate experience of over 10 years and prior to joining RGVN (NE) MFL, he worked with Allied Strips Limited as an Assistant Company Secretary. He played a significant role in the IPO and listing of the Company and subsequently in the restructuring. He was associated with Titan Group till September, 2010. Since then, he has been re-locating to various destinations and worked as a Company Secretary in Whole Time Employment with corporates in Delhi and Gurgaon. He has also worked with companies like SGT Medical College, SAIL and VIRGO Group previously.
He has immense knowledge and experience in stock option plans, public issue management, takeover regulations, various Listing formalities with the Stock Exchanges, and Corporate Law Compliance including regulatory approvals. Also drafted and vetted number of agreements like., Shareholders Agreement, Share Subscription Agreement, Collaboration Agreement etc. His expertise, inter-alia, is in regulatory approvals, licenses, registrations for any organisation set up in India including Labor license, Professional Tax, Trade License, Value Added Tax, Service Tax etc. Beside Companies Act, 2013, he has good command on Foreign Exchange Management Act, 1999 (FEMA), Import Export Policy, Securities Exchange Board of India (SEBI) and Stock Exchange related rules, regulations and bye laws. He has also handled compliances with the regulations of CDSL, NSDL, BSE and the NSE, drafting Legal agreements and contracts, Insurance related issues, reporting to the BoD and Statutory Bodies and also liaisoning with the Reserve Bank of India.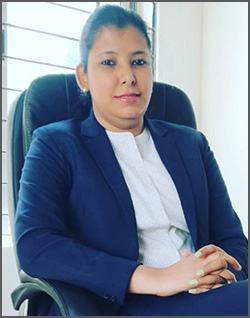 CA. Richa Agarwal
Chief Financial Officer
Ms. Richa Agarwal is a qualified Chartered Accountant by profession and holds a Masters Degree in Finance. She also held 9th Rank in the entire state of Assam in her Senior Secondary Examination. She has an experience of over 3 years in the field of accounting, taxation and auditing. She has worked under reputed Chartered Accountant firms in Guwahati. She is presently the Chief Financial Officer of RGVN (North East) Microfinance Ltd. and looks after all the financial matters of the organization.