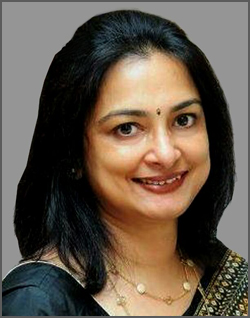 CA. KABERI BHUYAN
Independent Director
[DIN – 07001635]

CA. Kaberi Bhuyan passed her ICSE examination from Shillong and thereafter completed her graduation from Guwahati Commerce College holding the second rank position in the University. She qualified as a Chartered Accountant in the year 1989 as the first lady CA from Guwahati. She has been practicing together with her husband who is also a Chartered Accountant under the firm name Bhuyan & Associates for the past 31 years. She also qualified for the DISA degree in the year 2004. She was the Chairperson of the Guwahati Branch of the Institute of Chartered Accountants of India for the year 2013-14 and emerges as the 1st Lady Chairperson from the whole of Eastern Region, including the states of West Bengal, Orissa, Sikkim, besides the North Eastern States.
She is a "Paul Harris Fellow" member of the Rotary Club of Guwahati South & has also served as the Treasurer of that Club.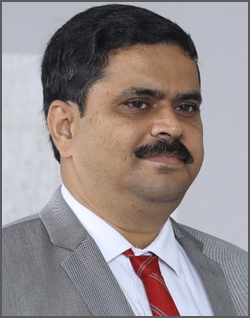 Mr. Manas Kumar Bid
Nominee Director – Dia Vikas Capital Private Limited
[DIN – 02493180]
Manas holds a postgraduate degree in Rural Management from Xavier Institute of Social Service, Ranchi. He has over 21 years of experience in the microfinance sector, including with CARE India's microfinance program in Tamil Nadu and West Bengal. His areas of expertise include sourcing and screening suitable equity investment opportunities in India, perform due diligence, analysing financial statements, risk assessments and equity valuations and monitoring equity investment portfolio. He is also proficient for capacity building need assessment of MFIs, training design and delivery, development of resource materials etc. He also represents Dia on the board of few Dia investees.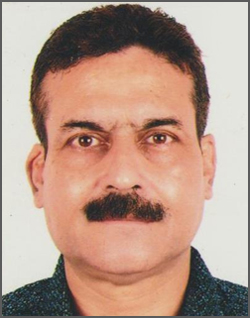 Mr. Srijib Kumar Baruah
Nominee Director (NEDFi)
[DIN – 03591721]
Sri S.K. Baruah, M.BA, LL.B. and Associate Member of the Institute of Company Secretaries of India (ICSI), is the Executive Director of North Eastern Development Finance Corporation Ltd. (NEDFi). He has vast experience of more than 23 years in diverse and varied areas of financial systems. Sri Baruah has worked in operations all throughout his career and has vast knowledge and experience in the field of Project Finance, MSME & Micro Finance, NPA Recovery & Monitoring, Human Resource Development, Legal and Advisory & Consultancy.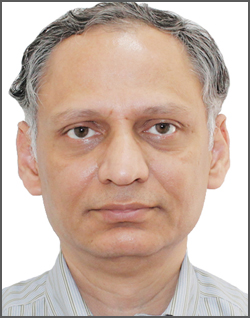 Mr. Mohit Verma
Nominee Director (pi Ventures LLP)
[DIN – 02647080]
Mohit Verma is a Masters in Financial Management (M.F.M.) from Jamnalal Bajaj Institute of Management Studies, Mumbai. He started his career in financial sector as a Probationary Officer with SBI and has around 26 years of experience working in different roles and capacities, with specialisation in Debt Markets. He is working with NarotamSekhsaria Family Office since March 2009. He has been Managing Director and Chief Executive Officer of Siddhesh Capital Market Services Pvt Ltd, a registered NBFC, since December 2009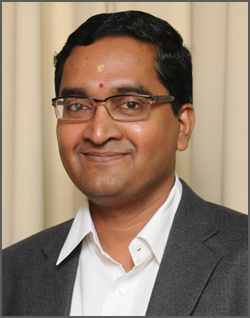 RANGANATHAN VARADARAJAN DILIP KUMAR
(SIDBI Trustee Company Limited A/c Samridhi Fund)
[DIN – 01060651]
Sr. VP & CFO, Samridhi In-Charge Dilip has been with SVCL since its inception in 1999. He was part of the core team which had set up SIDBI Ventures, SIDBI Trustee Company and NFSIT. He represents SVCL on the Boards of some portfolio companies, where he has played an active role in building up systems and processes. Prior to joining SVCL in 1999, Dilip was with SIDBI for nearly 9 years with experience in credit appraisal, accounts and audit functions. He is a Post Graduate in Commerce and Economics, AICWA, CS (Inter), PGDBA and CAIIB.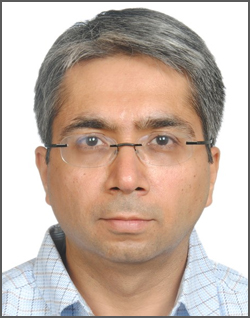 Mr. Manish Thakkar
Nominee Director RNT Associates Pvt. Ltd.
[DIN – 03233206]
Manish has more than 25 years of experience in financial services, specializing in investment banking, private equity, mergers and acquisitions, deal negotiation and transaction structuring. After more than 17 years in investment banking with KPMG Corporate Finance, ICICI Securities and Nomura, he turned entrepreneur and angel investor. Manish has expertise in financial services and investment banking space and has advised corporations, investors and governments on several transactions over the years. Manish is currently working with Avanti Finance a Fintech start-up promoted by Mr Ratan N Tata and Mr. Nandan Nilekani. Manish is a commerce graduate and a Chartered Accountant.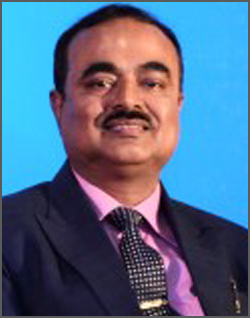 PRADEEP KUMAR NATH
Nominee Director (SIDBI)
[DIN – 07344935]
An Economist with more than 25 years of experience as a Development Banker in financing and developing MSMEs in India.
Operational Head of SIDBI, NER. Was Deputy Head of Chennai Regional Office of SIDBI looking after operation in Tamilnadu and Kerala. Was Head of Nagpur, Rourkela and Aizawl Office of SIDBI looking after entire operation in Vidarbha region of Maharashtra, Orissa and Mizoram.
Experience of directly financing more than 5000 enterprises, in the MSME sector. Experience of receivable finance, micro finance, infrastructure project finance, equity finance, risk management, internal audit and compliance, refinance to NBFCs/MFIs/Banks, stressed assets & NPA management in a regulated ecosystem.
Formulated policies and lending norms for MFIs, NBFC-MFIs, from SFMC, SIDBI, HO. Was a Member of Working Group for preparation of Revised Code of Conduct for Microfinance Industry towards responsible lending. Micro finance intervention of SIDBI has made the market led to creation of Small Finance Banks.
Presently he is a Director in the Board of Assam Financial Corporation, RGVN Microfinance Ltd and North East Small Finance Bank. He was also a Director in the Board of Zoram Industrial Development Corporation, Shaija Finance Pvt. Ltd, Executive Committee Member in the Board of Vidarbha Industries Association and Panelist in Investor Fair of National Stock Exchange.
Was a Resource Person of Asian Development Bank, Manila, RBI, Banks, IIMs, EDIs. One of the Juries for UDYOG GAURAV AWARD for SMEs whose Panel was headed by Retd. Chief Justice of Bombay High Court.
Award of "Person of the Week" by Navabharat News Paper in April 2018 for outstanding contribution of SIDBI, Nagpur in developing MSMEs in Vidarbha Region of Maharashtra.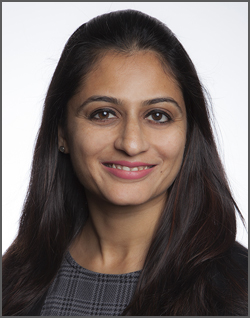 Ms. Smriti Chandra
Nominee Director (Nordic Microfinance Initiative Fund III KS)
[DIN – 07644331]
Ms. Smriti Chandra is an Investment Director with Nordic Microfinance Initiative, Norway (NMI) since 2017. NMI is an impact fund, focused on partnering with institutions in financial inclusion space across South Asia, South East Asia and Africa. Prior to joining NMI, she was a co-founder of a boutique Investment Banking outfit – First League Ventures – based out of New Delhi, India for 3 years, focused on supporting startup companies in M&A and raising seed to Series A venture capital funds across technology and consumer sectors. Previously, Ms. Chandra also worked at EY for 10 years where she served clients in multiple sectors with a focus on transaction advisory services, including investment banking (M&A and private equity fundraising), financial due diligence and bid advisory services. She has also worked with KPMG in their transfer pricing division. Ms. Chandra is a qualified Chartered Accountant from the Institute of Chartered Accountants of India and a Commerce graduate from Bangalore University.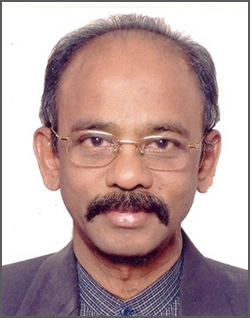 MR. RAMANATHAN ANNAMALAI
Independent Director
(DIN – 02645247)
He retired as a Chief General Manager from NABARD in Micro Credit innovations Department. He is an expert in Institutional Development, Organizational Development, Organizational Behavior, Small Business Development, Training need assessment, Training techniques, etc. He has more than 35 years of rich experience in the banking industry.